Continuing our stats focus of the opening weeks' work. Taking a detailed look at the stats behind the headlines...
Taking a close look at the numbers behind the performances, this time with the facts and figures behind the goals...
Top five Premier League goal-scorers plus shots
Diego Costa (Chelsea) 6 goals from 7 games (22 shots, 13 on target)
Sergio Aguero (City) 5 goals from 5 games (26 shots, 11 on target)
Michail Antonio (West Ham) 5 goals from 7 games (27 shots, 9 on target)
Romelu Lukaku (Everton) 5 goals from 6 games (21 shots, 13 on target)
Raheem Sterling (City) 4 goals from 7 games (16 shots, 8 shots)
Also with 4 goals: Etienne Capoue, Jermain Defoe, Leroy Fer, Zlatan Ibrahimovic, James Milner, Alexis Sanchez, Son Heung Min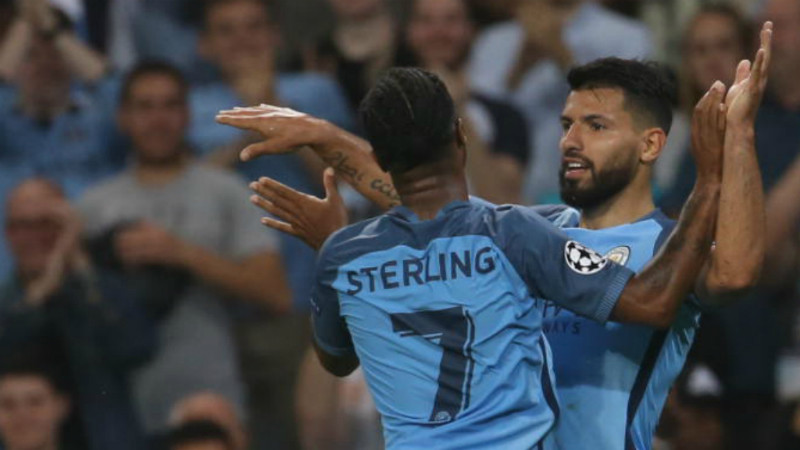 Chelsea's Costa leads the way in the early stages of the Golden Boot race. The in-form Spain international has played two more games than Sergio who served a three-match domestic ban last month. His on-target shot ratio of 59% iis better than Aguero who is currently on 42%.
Behind Kun in third is West Ham's Antonio whose impressive start to the campaign has come in a Hammers side struggling to find form. Everton's Lukaku has the best shooting accuracy of all the leaders with the Belgian finding the target with 62% of his attempts.
Raheem Sterling's accuracy ratio of 50% comes from one in two of his 16 shots finding the target and half of those find the back of the net!
Watch all of Sergio's goals this season...
Sergio breakdown:
5 Goals
125 Successful passes
3 Penalties
1 Headed goal
4 Right footed goals
11 Shots on target
1 Hit woodwork