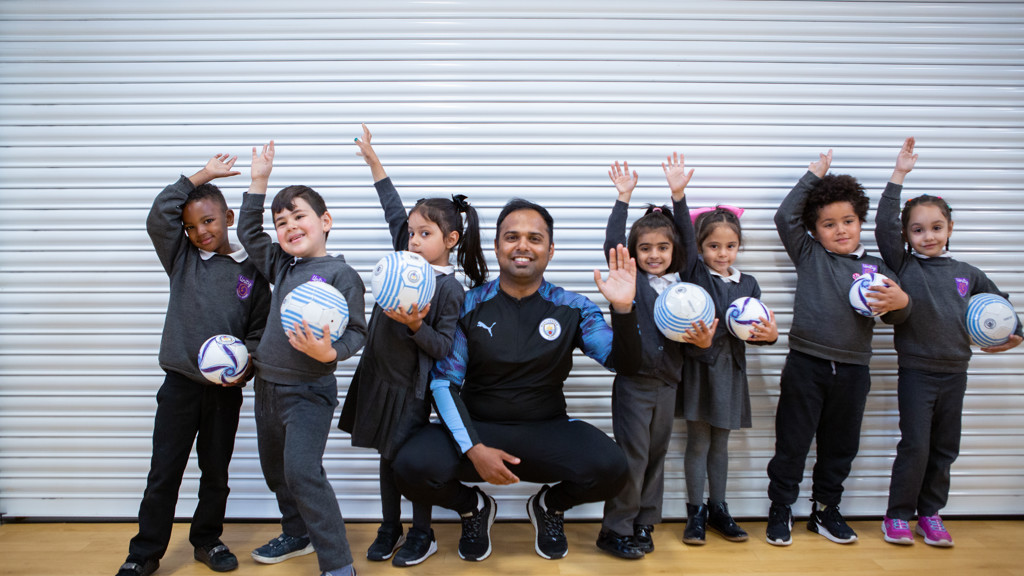 City Play is a bespoke programme that provides physical activity sessions for children aged between 2 and 5 years in nurseries and schools across Greater Manchester.
Project Summary:
Each themed session delivers a variety of fundamental movements and skills in a fun, engaging and inclusive environment.
These sessions reflect the 7 learning areas of the EYFS framework, helping children to meet the nationally recognised 3 hours of physical activity per day.

Project Objective:
Use the power of football and the brand of Manchester City Football Club to encourage children aged 2-5, in Manchester, to live a healthy and active lifestyle from a young age.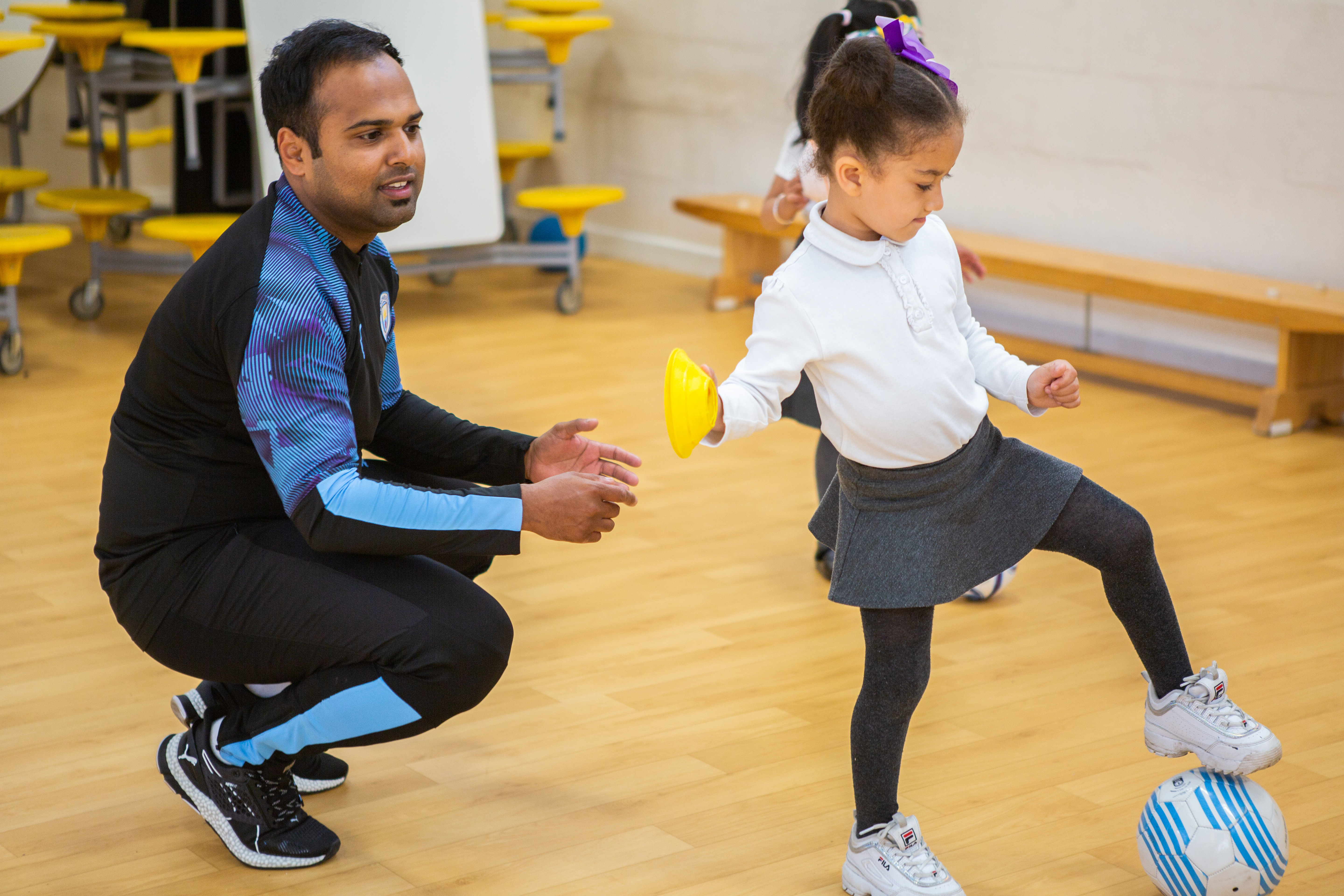 Learning Outcomes:

To develop children's fundamentals of movement and skill working across multiple areas of the EYFS framework
To develop children's understanding of physical and mental health from a young age
To give children a positive first experience of physical activity and create positive associations between being active and leading a healthy lifestyle in the future
To create opportunities for children to be active
To support children to become 'school ready'
To support children in achieving their daily recommendation of 3 hours of physical activity per day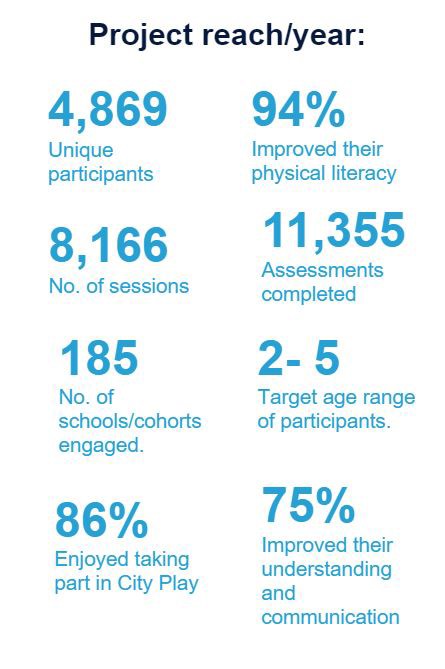 Project Need:

2017/18 - The number of children in Manchester meeting expected levels of 'Physical Development' is 6% behind the national average.
There are currently 11,800 children in the region who did not achieve a good level of development at age 5. The number of children achieving a Good Level of Development (GLD) by the end of the reception year in school is a key predictor of future academic performance which in turn impacts on future life chances and opportunities.
In GMCA only 68% of children entering primary education are 'school ready' (71.5% nationally).
NCMP, October 2018 – results showed the proportion of overweight and obese children in reception year (aged 4 to 5) is 22.4% (equal to 136,586 children)
CITC's City Play program was featured recently on BBC's Match of the Day. Click here to watch!